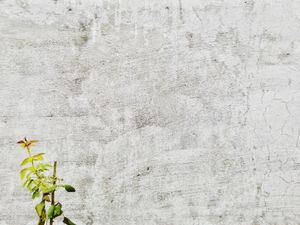 Special Pre-Release Available Here Only!
One More Time
Mark Rogers Family
0:00/3:01

0:00/4:17

0:00/3:25

0:00/3:16

0:00/4:26

0:00/3:31

0:00/3:53

0:00/3:20

0:00/4:17

0:00/4:20
Fall 2022 Update
Dear Praying Friends 
As the seasons change, we look back over the last several months and marvel at the goodness of God! 
Thus far, it has been a busy and exciting year. We have covered thousands of miles, preached hundreds of times, and sung more songs than I can count. We have been privileged to see souls saved, lives changed, and people challenged to serve the Lord. What a blessing to be a part of God's work! 
We faced some personal challenges this year and were reminded of so many of you that pray for us on a regular basis. We certainly are thankful for that. 
On one of our first trips in the fifth wheel this spring, we noticed the roof was leaking. after taking it in for repair, and leaving it for three months, we found that the entire roof would have to be replaced. Fortunately, our insurance covered all but $400.00 of the $13,000.00 cost. We have now used it successfully the whole month of October with no leaks. Praise the Lord! 
On April 1st we got he news that my mother had gone to Heaven. The last time we got to see her she was getting weaker and more frail, and we prayed that she would not get sick, or have some kind of accident, but would go to Heaven peacefully. God truly answered that prayer, as she was sleeping peacefully when they did the rounds at 8:00pm, and already in Heaven when they did the rounds at 10:00pm. Just imagine, going to sleep in assisted living, with a weak body and failing mind, and wake up well and healthy in the presence of God! Wow! 
We were able to fly to Alaska and spend several days there with family and friends as we prepared for Mom's funeral. It truly was a celebration of a life lived for the Lord Jesus Christ, and it was a wonderful time to rejoice in the fact that she is now in Heaven, not because she was a good person, but because she trust Jesus Christ alone as her personal Saviour. 
Our Summer was packed with Revival Meetings, Camps, Bible Conferences, and Camp Meetings. 
In August we took Hope to Heartland Baptist Bible College in Oklahoma City, where she is studying music ministry. She is doing great and really enjoying college. 
We also got a troubling report that month from Liz's doctor, letting us know that they suspected cancer. I have asked Liz to write regarding that journey, so that she can share her testimony with you. 
Here is Liz's testimony. 
This past August, I went to the doctor regarding some abnormal symptoms I had been having. Two days after that appointment, we headed to our next meeting in Boise, Idaho, and it was during that week in Idaho, that the doctor called with a pathology report that said my biopsy had come back,  "P53 positive, worrisome for endometrial adenocarcinoma." He told me that I couldn't wait til we were  scheduled to get home to be seen. We needed to do something as soon as possible. We were dropping Hope at college the next week, so we continued with that plan, and then cut our trip two weeks short, so that I could meet with a gynecological oncologist in Nashville. He immediately scheduled surgery for me to have a total hysterectomy. 
On August 30, I had that surgery robotically and was sent home the same day. The doctor told us after surgery that there were no cancer cells in the preliminary test that he had done in the operating room and that the final pathology report would tell the story. We got a call the next week that said that there were only pre-cancerous cells in the uterus, and I would need no further treatments. 
Those are the facts in a nutshell. 
The miracle that I would like to testify to was all the conflicting emotions that we experienced in those days between getting that pathology report of what appeared to be uterine cancer, the same cancer from which my mother died, and getting the final pathology report of only pre-cancerous cells being found. 
During those days, the battle of the mind was excruciating. Would I live to grow old(er) with my love? Would I get to live to see David graduate? Would I live to see my children married? Would  I live to see grandchildren born? All of those things seemed uncertain during those days. What was certain was that the precious Word of God was my comfort in my affliction. Its Words quickened me. Psalm 91 became so much more real to me than it ever had been before.  The psalms became the only thing that seemed to calm my mind during that month—that and knowing that literally thousands of you were taking my name to the Father. We are grateful beyond expression for each of you who prayed. 
During those fearful days, Isaiah 26:3 became my heart's prayer.  "Thou wilt keep him in PERFECT peace, whose mind is stayed on thee: because he trusteth in thee." 
We trust Him. We would have said He was so good to us, no matter how this health issue turned out, but we are praising His Holy Name for the healing that He brought, both to my body and to our hearts. 
"…He will always be what He's always been; that is understood, and always, always, always, God is good." 
NEW RECORDING! 
We have completed all of the vocals on our new recording, entitled "One More Time". It is a new family recording of songs that either I had recorded solo, or Liz and I had done as duets in the past. We have chosen some really great songs and I think you will be blessed and encouraged by them. 
It will be done very soon and we will let you know on our website, email, and Facebook, as soon as it is available for purchase and download. 
Thank you again for your prayers! 
God bless you, 
Mark, Liz, Hope & David Rogers